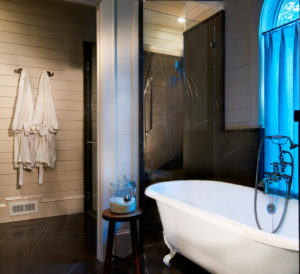 From invigorating mornings to revitalizing evenings, a bathroom gets used daily. A poorly designed space will detract from the ambiance and tranquility of your room. However, a remodel is a great way to transform your bathroom into a retreat as well as likely to increase your home's value.
Here are three considerations for your bathroom remodel.
Update the look. Your space should reflect your lifestyle in the aesthetics of your design, with refreshing materials and beautiful finishes. If your cabinets and countertops are worn or outdated it might be time for a renovation to emerge a renewed atmosphere! Your bathroom should be a relaxing space where you can find your own luxury spa right in your own home.
Resale value. A bathroom renovation not only freshens up your space, but it's also a great way to add value to your home as a home improvement project. Working with a designer can help you discover any obstacles that may be decreasing the worth of your home. A designer will be able to resolve any issues holding your space back from its optimal performance while also ensuring to add resale value to your home.
Improved Purpose. A great designer stays up to date on the latest bath products, news, and trends. They can suggest design features to create more storage, maximize functionality, and reorganize your space for better usage. It is essential to find the right features suited for you and your space to serve its optimal purpose and boost value for your remodel.
Your bathroom should be your personal oasis to relax and rejuvenate. Working with the right professionals is the best way to bring your bathroom to modern life. With thoughtful design and careful planning, your space can be transformed from sad to superb!